Memphis Grizzlies win Beyond Sport Team of the Year Award
For the past 10 years the Memphis Grizzlies have stole the hearts of many citizens in the Memphis community, not only for their on-the-court success, but also for their off-the-court contribution to the city.  The Grizzlies' efforts have now spread worldwide.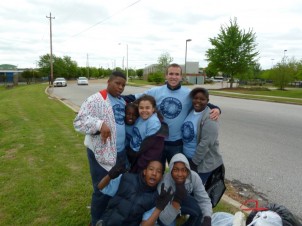 On Wednesday in London,  the Memphis Grizzlies were named the Beyond Sport Team of the Year at a ceremony that featured Muhammad Ali,  David Beckham, Michael Jordan, and former Prime Minister, Tony Blair.  The Grizzlies were recognized for the Grizzlies TEAM UP Youth Mentoring initiative, presented by Duncan-Williams, Inc., Grizzlies Read to Achieve, presented by International Paper, and Grizzlies Healthy Home Court initiative, presented by Kellogg's.
Among finalists that the Grizzlies beat out for the award were the Boston Celtics, Queens Parks Rangers of the United Kingdom, Tottenham Hotspur of the United Kingdom, and RIHPNTH QLD Rubies of Australia.
"To be recognized today by Beyond Sport as the Sport Team of the Year for 2012 for our community work in Memphis marks one of the proudest days I have had as the owner of the Memphis Grizzlies," Grizzlies owner Michael Heisley said (Grizzlies.com). "This award is a culmination of the hard work and dedication of our local ownership group, along with our team of players, coaches and front office staff, and I cannot thank them enough. Since day one in Memphis, our goal as a franchise has been to become an integral part of this Memphis community and this award shows that we are having an impact."
The Memphis Grizzlies Charitable Fund began in December, 2001 when the Grizzlies granted $1 million to a novice youth sports ministry with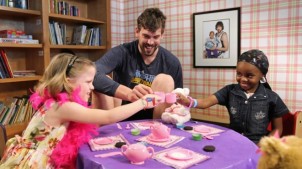 merely 800 participants.  This grant was used to build a state-of-the-art community center for the youth in the Alcy-Ball neighborhood.  Today, $8 million later, that ministry, Memphis Athletic Ministries,  has expanded to 11 sites, serving over 15,000 youth in Shelby County.

This award is rewarding for the people who fought hard for the Grizzlies to come to Memphis in 2001.  The success that the franchise has seen in their recent playoff runs is rewarding in itself, but to see the lofty contribution that the Memphis Grizzlies make in the community being internationally recognized speaks volumes for a city that is constantly scrutinized for the problems it faces more so than the opportunities it presents.  As for the uneasy people who are worried about the Grizzlies future in Memphis, this award serves as a staple in a strong bond between an organization and a city that would be difficult to break.
You can get involved with the work the Grizzlies are doing in Memphis by becoming a TEAM Up mentor. Click here for more information and join the Memphis Grizzlies Charitable Foundation's efforts to recruit 50 mentors by July 31st.