I Choose Memphis: Apryl Childs-Potter
Memphis is a city full of proud residents who are passionate about calling this community home! The Leadership Academy partners with The Commercial Appealto feature members of our community who are proud to say "I Choose Memphis."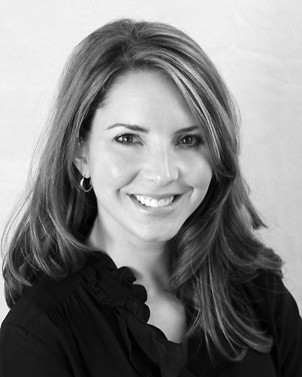 Name: Apryl Childs-Potter
Job title: Founder, Hyphen Market Solutions
Length of time living in Memphis: 10 years
I was born in Greenville, Miss. I studied journalism and marketing at Ole Miss. I moved to Memphis almost 10 years ago to work at an advertising agency. Today, I own a custom market research and strategy development firm called Hyphen Market Solutions.
I'm a graduate of the Leadership Academy Fellows Program, a former board member of Mpact Memphis and Hands on Memphis. I am also a part of Peabody Elementary School's STAR Tutoring Program.
My husband and I live in Cooper Young. I enjoy running, watching basketball and dining out at all of the city's amazing restaurants.
What is your favorite local festival?
Cooper Young Festival. We live in Cooper Young and there's nothing like the lawn parties that happen over Festival Weekend.
What is your favorite local restaurant?
At lunch, you can't beat the people-watching from the patio of the Majestic Grille downtown. It is one of the best ways to experience Memphis. For dinner, Restaurant Iris. Kelley English is an outstanding chef and he's managed to create a laid-back fine dining atmosphere that makes you feel right at home.
Greatest opportunity for Memphis?
Our authenticity. The city's core has the amazing architecture and character urbanites crave with a reasonable cost of living. As people continue to migrate back into city centers, Memphis is becoming more attractive to young adults and families who want an authentic, but affordable urban lifestyle.
Fondest memory of Memphis?
Last spring, Game 6 in the second round of the playoffs, being surrounded by a sea of Grizzlies Gold Growl Towels that said Believe Memphis. The city was so electric. The team had beaten the mighty Spurs, the president was coming to town to address Booker T. Washington's graduates, and we'd survived the Great Flood. For the rest of my life I'll remember that feeling of collective pride in my city and my team.
What connects you to the city?
The river. My grandfather was a riverboat captain on the Mississippi. I met my husband at the Pyramid and we got married on the banks of the river in 2007. I have a view of it from the rooftop of our office at Emerge Memphis.