Tales of Ancient Memphis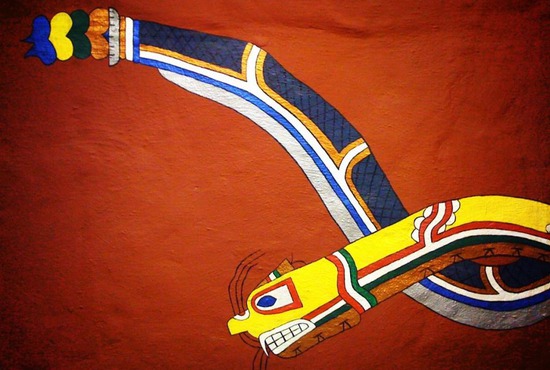 Head south out of Memphis on 3rd Street, Highway 61, and you'll spot a sign for the Chucalissa Archeological Site. This unique attraction is worth a stop, as it expands the Memphis story by centuries.
Operated as a research site and museum by the University of Memphis, Chucalissa was a village inhabited by the vibrant and complex Mississipian culture, from about 1000 AD to around 1500 AD. The Mississipians were a mound-building Native Indian people that occupied our region before the arrival of European explorers and settlers, though evidence indicates this particular site was abandoned before the days of Hernando De Soto.
The site was rediscovered in the 1930s, while workers were carving a public park out of the overgrown scrub. Today, Chucalissa sits next to T.O. Fuller State Park, part of the web of culture and public space that brings the neighborhood, known as Southwest Memphis, to life.
Today, it's a fascinating portal into the earliest days of an inhabited Memphis, years before settlers applied the ancient Egyptian name to the city of the bluffs. Loaded with ancient artifacts like cooking ware, carpentry and construction tools, clothing, weapons and toys, visitors are also able to explore the remains of structures used by the Mississipians as homes, places of worship and for agriculture.
During these summer months, the site offers cultural events multiple days a week, like the

Family Days they present every Tuesday, Thursday and Saturday. Visitors can get into all kinds of ancient experiences, like launching darts with an atlatl and hands-on archaeology experiments.
The on-site C. H. Nash Museum is open year round, and features a permanent exhibit offering an in depth look at life and culture in the days of the Mississipians. Their new Art for Voice Artists' Exhibition opens August 17, and is packed with art made by local youth, participants in this summer's Art for Voice summer camp.
Page 1 of 2 | Next page