Playing for a Piece of the Door
Memphis is rightly proud of our musical superstars, from W.C. Handy to Justin Timberlake, and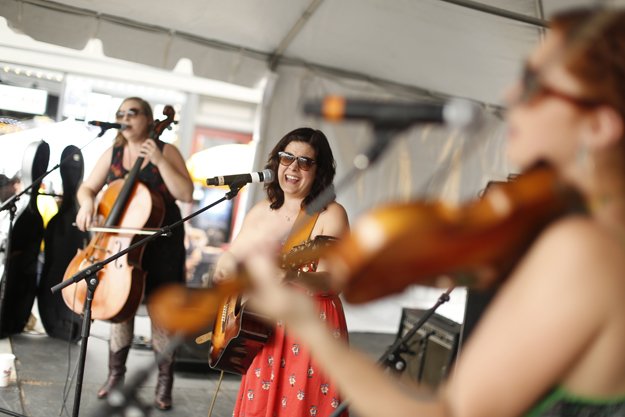 all the Isaacs, Carlas, Elvises, and 8-Balls in between. But just about any night of the week, vibrant, current music is being played in clubs and bars all over the city, by top notch players who fly under the radar.
These artists work day jobs. They are teachers and writers, accountants and bartenders. They make music because they love it, but they find venues and audiences because this is Memphis. We're an up-all-night town when we want to be, and we know good, authentic music when we hear it.
In  this week's edition of Lunch Break Video, let's sample a slice of the dozens of musical acts that will be taking the stage this weekend, playing for little more than a couple free beers and a piece of the door, their share of the wad of moist bills collected by the guy taking the cover charge.
Wild Bill's belongs to another era, a throwback to the steamy blues and R&B clubs of the 1960s and 70s.  They sell 40 ounce bottles of beer, cups of ice and little else, but their house band, the Memphis Soul Survivors, is one of the greatest of its type in the universe.  They play Fridays and Saturdays, often with special guests.
Rob Jungklas recorded a pair of albums for major labels in the 1980s, landing a few songs on the Billboard Hot 100 and getting a video or two on MTV. When his second album failed to find commercial success, he left the music business, went back to college and began teaching Memphis kids, first at Hutchinson School and then at St. George's Collierville. In 2001, he found the muse again, and has since released a handful of albums on smaller local labels. He plays tonight at Otherlands.
Susan Marshall started rocking stages as an opera singer, working with the off-Broadway troupe Light Opera of Manhattan. In 1990, she moved back to Memphis, and started the band Mother Station, whose album Brand New Bag hit #34 on Billboard's rock charts. The band split soon after, but Marshall continues to work as a solo act and as a studio player, working with groups like Lynyrd Skynyrd, Lenny Kravitz, Primal Scream and Lucinda Williams. She plays tonight at Itta Bena, above BB King's on Beale.
Though she doesn't have a gig on the books this weekend, Hope Clayburn and her Soul Scrimmage are so wildly entertaining that we're throwing this clip in, because why not. She plays all over the South East, most frequently in her hometown, Memphis.