Most of us have likely seen this image by now in our social media feeds, but we felt it was worth sharing again.
At the curtain call for the most recent Saturday Night Live, host and musical guest Justin Timberlake sported a University of Memphis Tigers shirt, while sharing the stage with Chevy Chase, Tom Hanks, Steve Martin, Paul Simon and a gang of other assorted celebrities.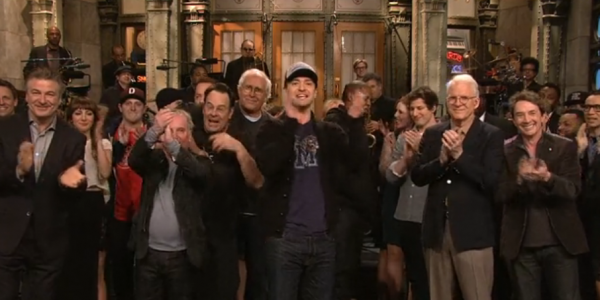 A classy move from the Millington native. The Memphis brand has powerful ambassadors representing us in the world at large.